Liqueur "Bouquet" Chocolate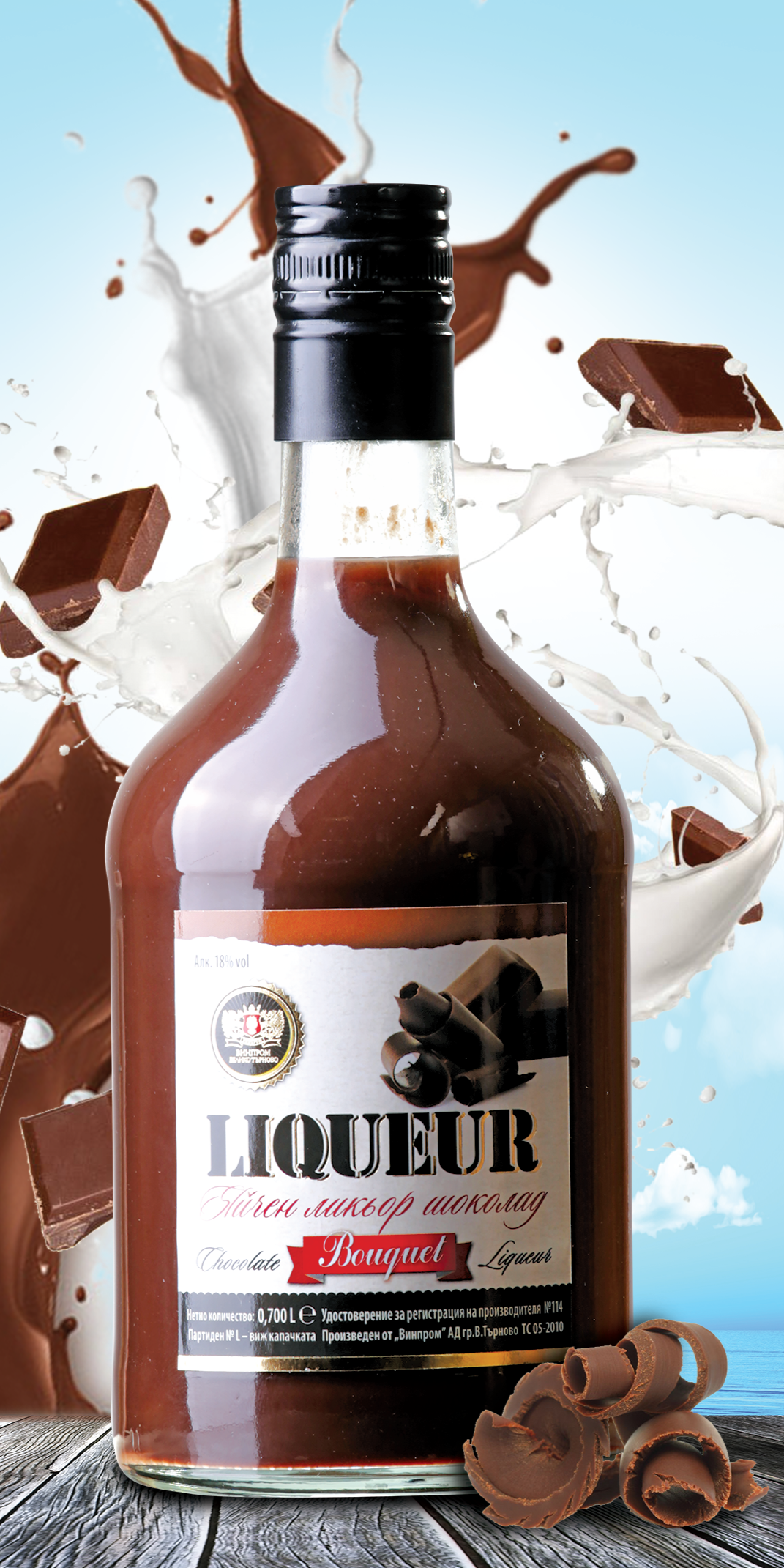 Liqueur "Bouquet" Chocolate
​Chocolate liqueur is prepared according to a special recipe with cocoa, egg yolk, sugar, high-quality alcohol and more. Pasteurization has been preserved, which in addition to the longer shelf life, gives integrity to the ingredients, melts the boundary between them and makes the drink balanced and harmonious.
Liqueur Chocolate is a thick, cloudy liqueur with dark brown chocolate color. The taste is soft, dense and warm. The liqueur is characterized by a higher alcohol content – 18%vol and 30% of sugars. The dominant aroma – chocolate, fills the receptors with a feeling of sweetness and warmth, which slowly envelops all the senses. Chocolate liqueur could be quite enough for the perfect finish to the meal. It itself is a unique dessert – thick and dense.
Chocolate liqueur is our bestseller. At the exhibition "Vinaria" 2019, chocolate liqueur won an award in the category: "Favorite drink of consumers." Thousands of visitors and exhibitors of "Vinaria" for several days tasted selected drinks and foods and awarded our Chocolate Liqueur with the highest honor. This makes us happy and obliges us. We are proud of this product, successfully competing with imported beverages in its category. It is the result of many years of work by generations of technologists.