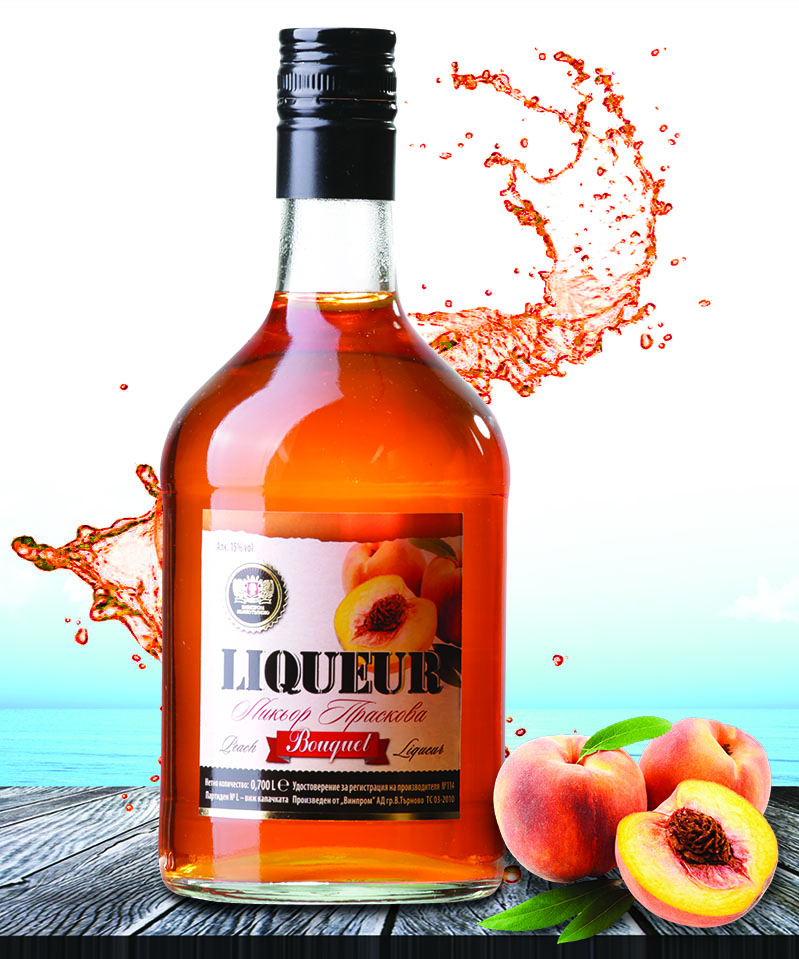 The peach liqueur is part of our collection of liqueurs with fruit aromas.
It has a deep orange color with pale yellow hues. The aroma is explosive, fruity, ripe, typical of peaches.
The liqueur is made from naturally identical flavors and high-quality alcohol.
With its dark amber color and juicy taste, Peach Liqueur is suitable for making fresh summer cocktails, as well as combined with fruit pies, fruit salads, dried fruits, raw nuts and more.
Alcohol contains 15%vol and 30% of sugar.