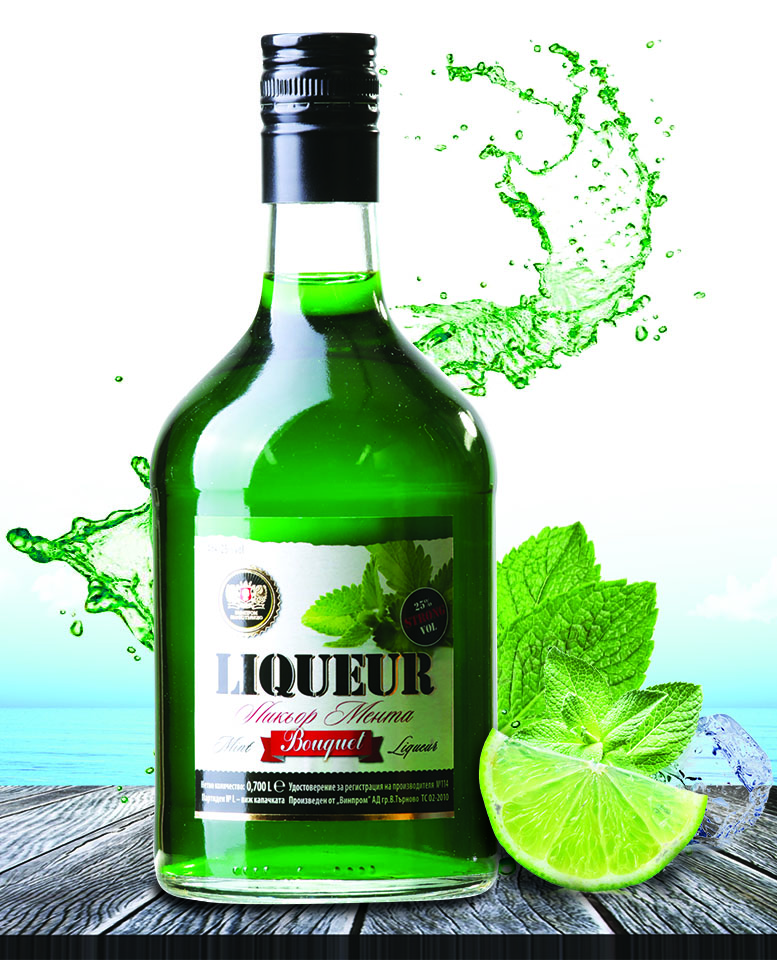 Mint liqueur is dominated by high-quality natural peppermint oils, as well as naturally identical flavors.
The liqueur has a pleasant, delicate green color with a brilliant shine. The taste is strong and mint, a combination of pleasant freshness and coldness.
Our mint liqueur is successfully combined in cocktails. Slightly diluted with a carbonated neutral drink could be the perfect accompaniment to different types of nuts, fruits and desserts.
Alcohol contains 15%vol and 30% of sugar.