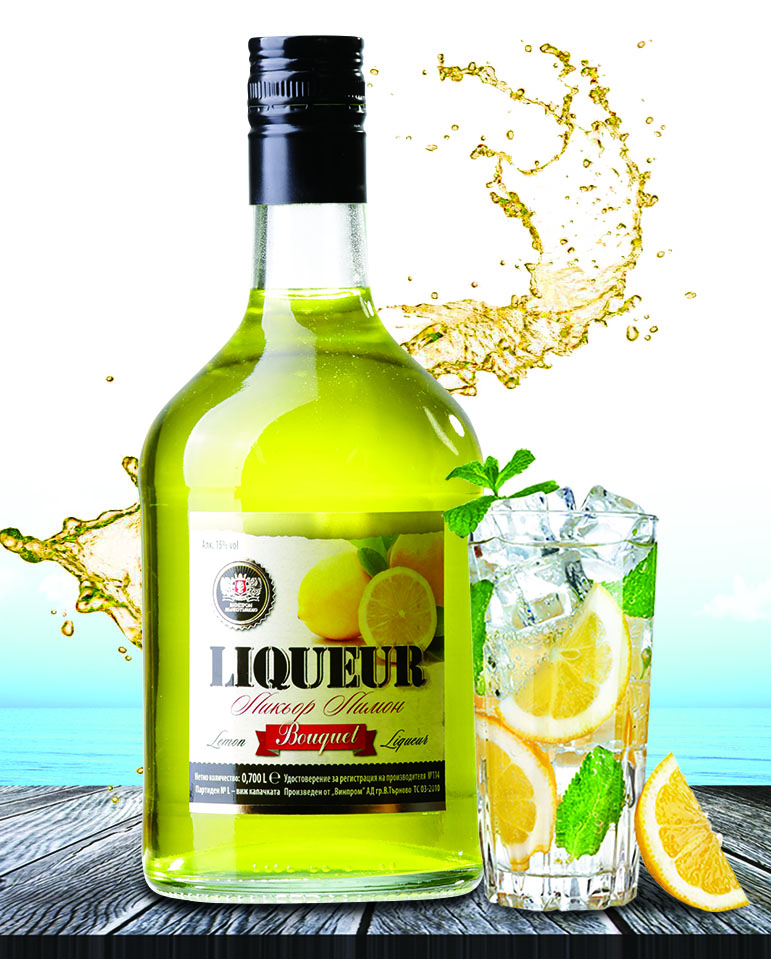 The lemon liqueur is one of our best liqueurs, recognized by consumers over the years.
The color is lemon yellow with light greenish hues. The aroma is intense, typical, citrus, with a slight accent of green bark.
The taste is explosive, sweet and sour, with a slightly pungent and bitter note.
The naturally used identical aromas, aromatic oils and extracts make our Lemon liqueur unique. The intertwining of sweet and sour, slightly astringent and bitter, leads to an explosion of flavors that balance perfectly in the oral cavity.
Lemon liqueur of Vinprom AD – Veliko Tarnovo, is a great alternative to expensive imported liqueurs with identical taste and aroma profiles.
On the beach or by the pool, at home or in the disco, alone or in a cocktail, the Lemon liqueur is an excellent choice for a perfect mood and tropical experience.
Alcohol contains 15%vol and 30% of sugar.