Liqueurs "Bouquet" Coconut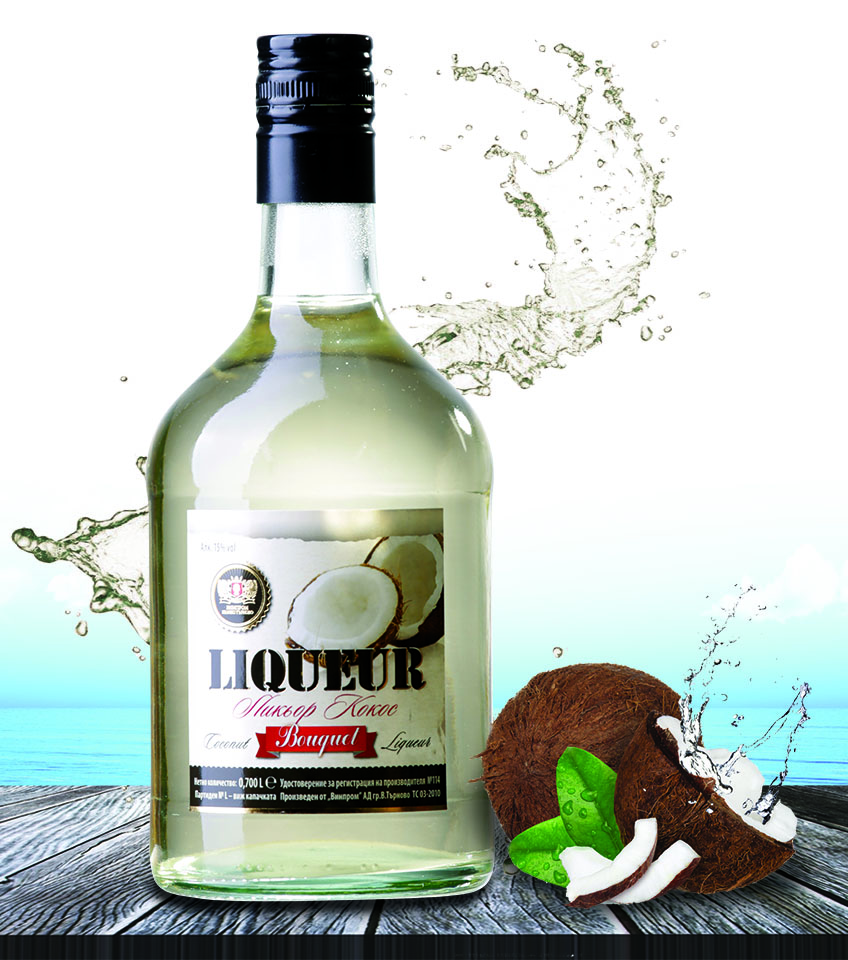 Liqueurs "Bouquet" Coconut
Coconut liqueur is a traditional drink for Vinprom AD – Veliko Tarnovo. Over the years, its aromatic and taste profile has been refined and brought to perfection. It is part of a series of liqueurs with exotic aromas and flavors, known and loved by our traditional customers, and for the new ones, it will be a pleasant tropical experience.
Coconut liqueur is a colorless, clear liquid with an intense aroma of coconut shavings, nuts, lightly sweet aroma of rum and vanilla.
The taste is rich, sweet, with the scent of coconut and vanilla. With good intensity and duration.
The liqueur goes very well with desserts with cream, cream ice cream, light fruit white puddings, fruit salads with cream.
It is also an integral part of a number of cocktails, along with other Bulgarian liqueurs and spirits.
Alcohol contains 15%vol and 30% of sugar.