Liqueurs "Bouquet" Banana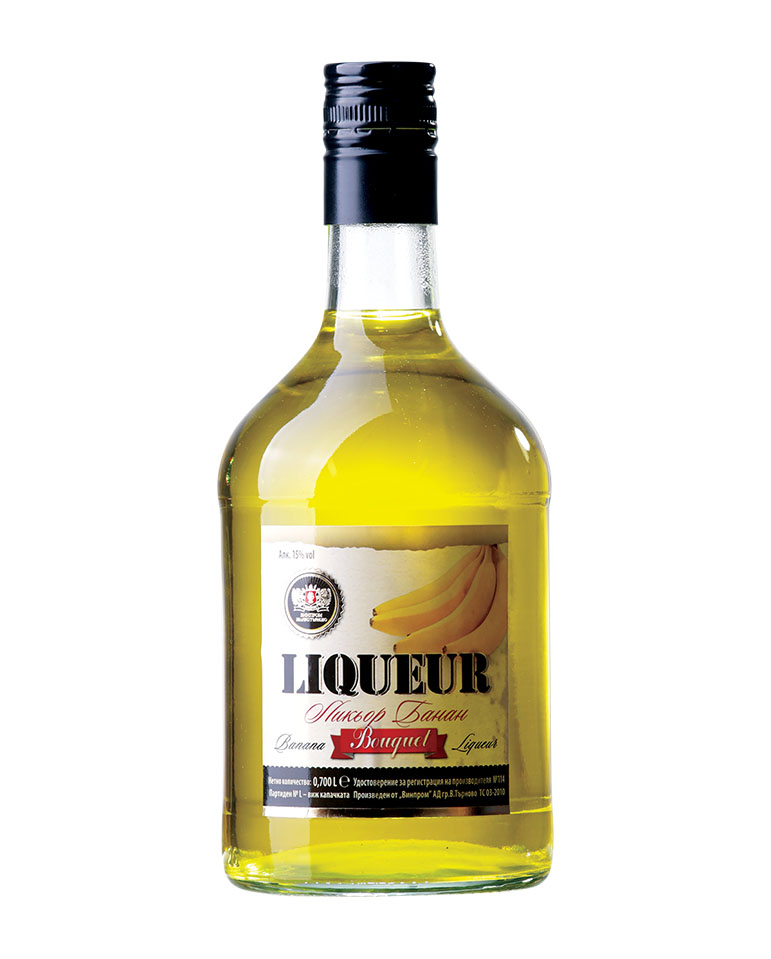 Liqueurs "Bouquet" Banana
The banana liqueur has a deep yellow color and a strong, intense and long aroma. The explosion of aromas of ripe fruit is complemented by a clean and well-balanced taste.
The liqueur is made according to a traditional recipe with 15% alcohol, which is enriched with some modern additives proposed by our scientific expert.
The banana liqueur is mostly aimed at young audiences. Colorful, fresh, explosive, full of flavors and aromas, it will satisfy the thirst for a culinary adventure.
With dessert or desert itself, the liqueur is the perfect finish to any meal.
Banana is an indispensable ingredient in a number of cocktails that will bring the taste of the tropics to your table.
The liqueur is part of our collection of liqueurs with exotic and tropical flavors – a rich palette, bringing both the summer sun and the warmth of winter evenings by the fireplace.
Alcohol contains 15%vol and 30% of sugar.