Liqueurs "Bouquet" Almond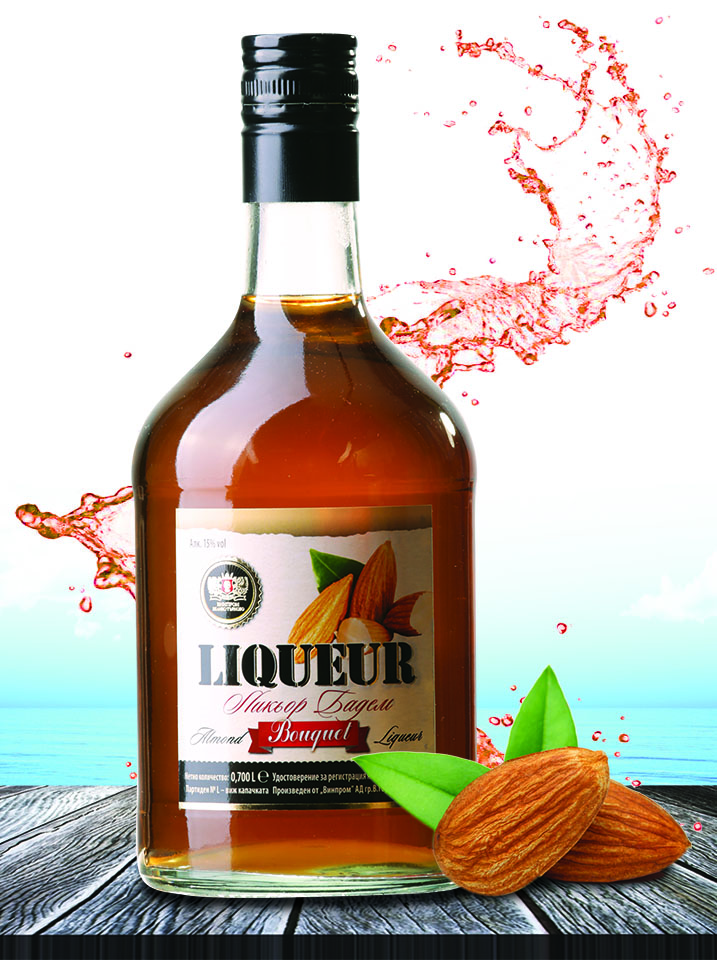 Liqueurs "Bouquet" Almond
Almond liqueur is a perfect combination of exquisite aromas and flavors. It is one of the best accepted by consumers of our clear liqueurs. Unlike aperitifs with a similar taste and aroma profile, our Almond liqueur is pale brown in color, with light yellowish hues, leading exactly to the color of the almond nut.
The aroma is almond, chocolate, oak and caramel in the right proportions.
The harmony of the ingredients makes the liqueur tasty, warm, sweet-tart and soft.
Almond liqueur combines perfectly with a variety of desserts with the main ingredient chocolate, cocoa pastries, desserts with coffee, cappuccino. All kinds of raw, not salty nuts. Dried fruits – dates, apricots, figs, etc.
It can also be consumed on its own, as a good addition to afternoon coffee or a pleasant end to the evening.
Alcohol contains 15%vol and 30% of sugar.